The Smart Way to Manage Behaviour
Class Room Behaviour Management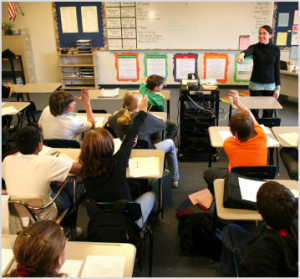 Whole Class Behaviour Management Strategies Training has been delivered to over 20 Educational and Music Services across the UK.  More information and downloadable course outlines…
Abiola has delivered a series of sessions on – Whole Class Successful Behaviour Management –to LEA's and Music Services across mainland UK and Northern Ireland.
To date this training has successfully delivered to teachers in the London Boroughs of Barnet, Enfield, Hounslow, Lambeth, Croydon, Sutton, Richmond, Kingston Upon Thames, Wandsworth as well as Leicestershire, Cheshire and Oxfordshire County Councils and Western Library Board Northern Ireland.
Abiola Ajayi-Obe Consulting has been providing training and development programmes for Teachers for many years especially in the area of Whole Class Behaviour Management and strategies for dealing with mixed ability and differing aged children and young people.
All workshops blends a mixture of  theory and practice with a role play session to enable course participants use the taught skills in a practical classroom scenario with the following overall aims;
Workshop Aims
To provide teachers / tutors with an appreciation of children's behaviours and associated learning styles.  The session will also provide, course participants, with practical leadership skills to successfully manage children's behaviours in a group setting to facilitate effective learning/teaching.
Course Objectives
By the end of the workshop the course participants should have obtained;
A grasp of learning and leadership styles.
An appreciation of the different factors which may influence children's behaviours and knowledge of how to manage these behaviours, effectively, within a classroom setting.
A knowledge of consequence management and how to effectively use consequence tools within the classroom.
An overview of how to successfully plan for the classroom.
Practical 'role play' experience of managing children exhibiting various behaviours.
Practical knowledge of how to effectively rescue a deteriorating classroom situation.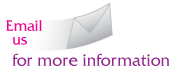 Tokunbo Camps are Day Camps for children / young people aged 10 – 18.  They are a new form of day camps for children and young people who wish to find out more about African Culture/Heritage, whilst learning leadership and team working skills and covering course content for 11+ entry, GCSE and As, A Level and University entrance.
"The strength of a tree lies in its roots and not in its branches" The aim of Tokunbo camps is to strengthen the roots of our children and young people.   Please email us or telephone 0208 207 0289 for more information
Related Testimonials:
"Very useful strategies and techniques given which I can use in lessons."
Richard Hughes – EASS

"Very relevant to real classroom situations.  All areas of classroom management covered."
Julie Rigal – Oxford County Music Service