What is it? |  For Leaders |  For Organisations |  For Customer Service |  The Benefits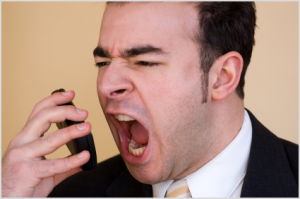 For Business Leaders, Teachers and indeed anyone who has to interact with other people to achieve results a knowledge of the facts behind Emotional Intelligence are an absolute must.
In today's world soft skills or interpersonal skills are often more important than academic ability as a determinant of success.
Research has proven that Emotional Intelligence is the most crucial predictor of success not just for an individual but also for the organisations they work for.
---
What Is It?
Broadly speaking, Emotional Intelligence (EQi) addresses the emotional, personal social and survival dimensions of intelligence.  These are often more important for daily functioning that the traditional cognitive aspects of intelligence.  EQi is concerned with understanding oneself and others, relating to  people  and adapting to and coping with the immediate surroundings to be more successful in dealing with environmental demands.  EQi helps to predict success because it reflects how a person applies knowledge to an immediate situation.  In other words it is a measure of common sense.
EQi is synonymous with good leadership.  It consists precisely of those social and emotional skills necessary to motivate and inspire subordinates, to manage others with understanding and respect, resolve conflicts and ease tensions as they arise. Intelligence is synonymous with good leadership.
From a work place perspective EQi is an excellent measure of, for instance – how good we are at successfully persuading others. In the work place it has been used as a screening tool to select emotionally; intelligent, healthy and potentially successful personnel – of course supplemented by other sources of information. It has also been used to evaluate the effectiveness of existing (staff) teams to evaluate ongoing functioning of staff.  The EQi used in this way enables the creation of tailor made training programmes to improve the emotional skills and functioning of employees and the Team/Department/Organisation as a whole.
The objectives of EQi would be of great benefit to all organisations but particularly those who have front line staff who are client / customer facing in helping them to avoid conflict and also by helping them to make appropriate decisions by reinforcing key emotionally intelligent behaviours.
We are able to administer the EQi Assessment Tool and also to identify plans of action for the individuals / teams that have been assessed.
Smartz Leadership  is able to administer the EQi Assessment Tool and also to identify plans of action for the individuals / teams that have been assessed.


Improving the Economic Value of existing staff
Increasing Team/Organisational Productivity
Improving Customer Retention
Reducing Complaints by empowering Front Line Staff to avoid conflicts and make appropriate decisions by reinforcing key behaviours.
Reducing Staff Turnover
Retrenching people
The Financial argument for engaging in Emotional Intelligence testing and feedback is to;
An increase in an organisation's or individual's productivity without having to expand the existing human resource base.
That the productivity of Non Sales staff increases by an average of 57% once their Emotional Intelligence Competence had been developed to improve beyond 1 standard deviation point from the Emotional Intelligence Quotient Mean.   Whilst the productivity for  Sales Staff improved by an average of 108% with a similar 1 standard deviation increase on the Emotional Intelligence  Quotient.
What is it? |  For Leaders |  For Organisations |  For Customer Service |  The Benefits