A born communicator, motivator, inspirational leader, strategist and teacher/trainer.  Abiola has spent all her working life helping to make a difference to the lives and work of others.

As an NHS Manager she has worked with patients and clinicians alike to improve their outcomes and practices respectively.  She has extensive experience in improving the Quality of clinical services and in managing patient expectations.
In the field of pre and school Years Education, especially in the area of Child Behaviour Management,  Abiola has made a difference to childrens' abilities to identify appropriate structures and consequences for their behaviours and for teachers has provided them with a toolkit of resources to use to achieve the kinds of behaviours they need to enable learning to take place in the classroom.
Parents, Abiola has found, are often caught between the rock and hard place position of being more of a friend to their children and not a 'parent' and then having to deal with the consequences of not having introduced appropriate parental controls.  Abiola has devised a number of strategies and techniques to support parents in the very hard job of effective parenting.
As a Business Woman Abiola has won numerous Business Awards and secured several Business Grants for her work with the SmartChartz brand range and  in her Public Speaking /Presenting role as an Inspirational Business Woman.
Please see the Testimonial pages for commentary on how Abiola's interventions  has made a real difference both materially and emotionally to individuals and organisations that she has worked with
Abiola has extensive experience in the delivery and execution of Training and Development Programmes, Business Development, Operational Management, Turnaround Projects, Product Development, Marketing and Distribution and in Litigation and Governance Management.
Abiola has a proven track record in Leadership techniques, behavioural management strategies and team building – using expertise gained from her own work experiences underpinned with Emotional Intelligence Strategies – which enable individuals and groups to achieve their full potential.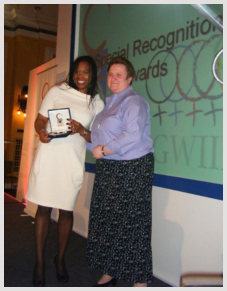 To find out how Abiola can help you in your particular sphere –
please click onto any of the areas highlighted in bold that you wish to discover more about for a more detailed description of the services on offer.
Learn more about the following services:
Business | NHS | Education | Parenting | Products